Editorial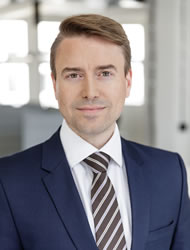 Dr Oliver GröneDear Reader, dear Friends,
Health literacy is one of the new buzzwords when talking about population health. The idea is simple: improving people´s health literacy ("the degree to which individuals have the capacity to obtain, process, and understand basic health information and services needed to make appropriate health decisions") would result in more appropriate health care utilization and better health outcomes. Health literacy is an independent predictor of health outcomes and as such a modifiable determinant of health.
A recent study in the Veteran Health Administration has corroborated this link. The average per patient cost for those with inadequate and marginal health literacy was significantly higher ($31,581 and $23,508) than adequate health literacy ($17,033). This study is remarkable because it demonstrates the importance of strengthening health literacy skills, not only to improve outcomes, but to contain health system expenditure.
This is also an issue for Germany. According to the German Health Literacy Study, 54% of the population have limited health literacy skills. The cost implications of this are not known yet for Germany, but they are expected to be significant. A national action plan for health literacy is underway in Germany and our activities in ´Gesundes Kinzigtal´ have long addressed the importance of health literacy skills, patient activation and patient empowerment which the action plan could draw on.
In this context it is important to note that health literacy not only depends on individual skills, but also systemic factors, such as communication skills of health care professionals or the navigation of the health care system (how many patients miss their follow up appointments because the instructions are so ambiguous?). The trend to focus on such outcomes is also at the heart of our new activities in the NHS and the Special Interest Group on Population Health Management established by the International Foundation for Integrated Care.
More on these activities in this issue – enjoy reading!
Sincerely yours,
Dr Oliver Gröne,
Head of Research & Development,
OptiMedis AG
Contents
Parliamentary evening: 10 years Gesundes Kinzigtal – role model for the future of health care
> more
OptiMedis is going to establish OptiMedis Belgium
> more
OptiMedis is Partner of "Outcomes-Based Healthcare Commissioning Programme"
> more
Jurriaan Pröpper: OptiMedis Nederland starts integrated birth care project
> more
Gesundes Kinzigtal: Improved Life Expectancy for Integrated Care (IC) members
> more
Kiss2.0 EU Research Project: OptiMedis tests new IT Platform for Chronic Illnesses
> more
Invitation to join the Population Health Management Special Interest Group of the International Foundation for Integrated Care
> more
NHS study group visits Gesundes Kinzigtal
> more
Gesundes Kinzigtal now a member of European Research Platform
> more
WHO appoints Dr Oliver Gröne to Expert Advisory Group
> more
Performance Management in Accountable Care Organizations: Insights from a one-year Harkness Fellowship in the US
> more