ICIC 2018: Care solutions from across the world demonstrate new ways forward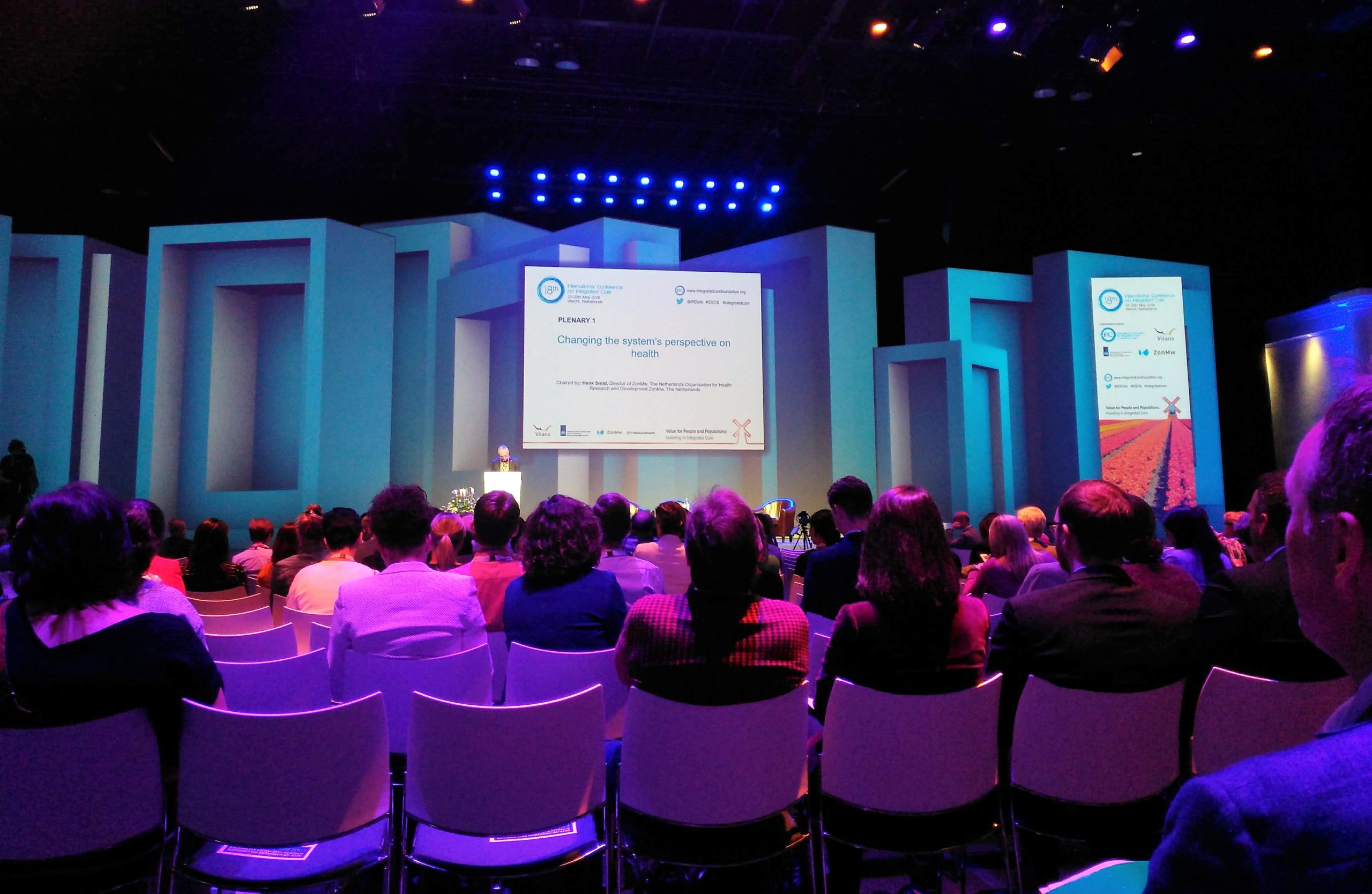 "Value for People and Populations: Investing in Integrated Care" was the title of this year's ICIC in Utrecht. Photo: OptiMedisThe 18th International Conference on Integrated Care (ICIC) attracted more than a thousand scientists, practitioners, managers and interested parties to the Dutch city of Utrecht. The focus this year was on "Value for People and Populations: Investing in Integrated Care". As always, concrete solutions were presented from various countries on the topics of networking, care and drug management, and social investment. Among others, there were also presentations given by OptiMedis and Gesundheit für Billstedt/Horn UG.
"I found the contribution by Gregg Meyer from "Partners Healthcare System" in Boston particularly inspiring. His positive experiences in the optimisation of care and perpetual enhancement gave me great cause for optimism. Another impressive presentation was that on the aberrations of the current system, which was delivered by a patient's relatives and Jodeme Goldhar of "The Change Foundation" from Canada", reported OptiMedis CEO Dr h. c. Helmut Hildebrandt.
Following the conference, Dr Nick Goodwin, CEO and co-founder of the International Foundation for Integrated Care (IFIC), explained: "The focus of the conference was on investing in, and creating, value through integrated care. Many different perspectives were shared, but a recurrent theme was that of the need for social investment. In other words, the need to go beyond the confines of health and social care solutions to embrace and invest in new approaches to care that bring together all available assets within a community to address long-term challenges that promote population health."
Presentations, photos, and videos of the lectures can be found here!
The next ICIC will take place in San Sebastian, Spain, from 1st-3rd of April 2019. All information can be found here.